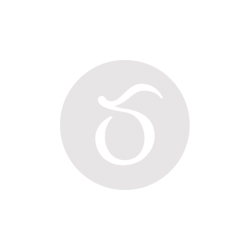 The 18th century
The 18th century was, for Grasse, the great intellectual and fashionable era. The glove makers and perfumers were flourishing, but disappointed by the crisis in the leather trade, they gradually stopped making gloves and dedicated themselves solely to perfumery.
A movement in favor of hygiene and baths began in the 18th century and actually resulted in the emergence of two spaces that had never existed before in the home: the water closet and the bathroom.
As the reign of Louis XIV came to a close, a shift was occurring in the thoughts and manners of the Court. The new olfactory sensibilities of this refined society brought about intolerance for strong smells with a return to favor of the countryside and natural scents. Strong perfumes pouring out wafts of scent to disguise nauseating odors gave way to sophisticated, floral preparations tinged with fantasy.
The Court used delicate perfumed waters composed of floral bouquets: Eau Divine, Eau de Mille fleurs, Eau de Bouquet du Printemps, as well as Eau Admirable and Eau sans Pareille, which were fresh and light, created from citrus essential oils obtained from the fruit zest. These fragrances from Germany, called Eaux de Cologne, were extremely popular in Paris.
The renown of French perfumers fostered the development of the Grasse perfumery culture and the cultivation of fragrant plants. New techniques were also being discovered, such as enfleurage or working with bergamot zest.
It was at the beginning of the 18th century that Jean-Marie Farina began to sell an alcohol-based eau made with citrus fruit called Eau Admirable in Cologne. The formula was handed down to him from his uncle, Jean-Paul Feminis, and was praised by the Faculty of Medicine in Cologne for its therapeutic properties.
This invigorating preparation with its fresh, citrus scent was called Eau de Cologne by the French and met with extreme success throughout Europe.
Quality distillers and perfumers produced fragrances as light, transparent and delicate as the crystal bottles from Bohemia and England that contained them. It was a century of seduction with a proliferation of precious baubles containing perfume, vinegar and make-up: boxes, pomanders, vinaigrettes, traditional Grasse bergamot cases, and potpourris for perfuming the home.
A real perfume frenzy took hold of 18th century society and every object was supposed to diffuse its own special scent.
The quality of soap improved considerably after the discovery of artificial soda in 1791, and now held a considerable place in perfumery. The famous Eugène Rimmel estimated that in 1880 soap making was one of the most significant branches of the trade.