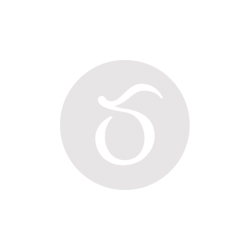 The 17th century
The use of perfumed leathers, introduced the century before, met with rapid success. "Spanish leather" was generously slathered with jasmine-scented fat. Gloves, waistcoats, doublets, shoes, belts, ornamental boxes, and even fans received the same treatment. Lords began to order supple waistcoats soaked in perfumed fat from Grasse.
In January 1614, glove makers and perfumers obtained letters patent from the king granting them "the permission to name themselves and be qualified as master glove makers and perfumers".
The success of the Grasse perfume and glove-making industry resulted in a remarkable extension of floral cultivation.
The three major plants used in perfumery at this time were jasmine, rose and tuberose.
Indian jasmine began to be cultivated in the countryside around Grasse in about 1650. At the same time, the common rose was also grown. The tuberose, which came from Italy, was cultivated in about 1670. Approximately fifteen hectares were planted with jasmine on the outskirts of Grasse at the end of the 17th century
Set up in small workshops, the glove maker perfumers formed a rich and powerful element of the Provencal economy during the reign of Louis XIV onwards.
The creation of the French East India Company greatly contributed to the development of the profession, which now received certain raw materials directly from France (musk, patchouli, vetiver, sandalwood) without having to pass through Italy or Spain.
"The Perfumer's Costume"
Famous in the history of perfumery, this engraving attributed to Gerrit Valck, was included in 1697 in a series of prints by Nicolas de L'Armessin dedicated to the trade's guild in Paris. The perfumer is shown wearing a perfume burner as a hat, and his costume represents the products he makes: perfumed fans, Spanish leathers and wax, soap bars and tablets, scented waters, pot pourri, angels water and essential oils of all kinds.