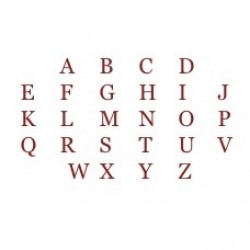 Absolute : Fragrant oil extracted from the concrete using volatile solvents once the non fragrant waxes and resins have been removed. This is the very quintessence of the flower.
Accord : This is the fragrant effect produced by the combination of several different raw materials.
Acid : Like the smell of candy. Slightly tangy and fruity.
Aerosol : The dispersion of various products, particularly fragrances, using a pressurized system.
Alcohol: In perfumery ethyl alcohol (ethanol), made from beets, is used as a neutral solvent in the production of perfume.
Aldehyde : Name used in perfumery for aliphatic molecules with an aldehyde chemical function.
Alembic or Still : Steam distillation apparatus
Amber : Another name for the oriental fragrance note.
Ancillary : Term used for an alcohol or a cosmetic product that can be perfumed (cream, toner, lotion, soap, talc, etc.)
Anosmia : Absence of the sense of smell.