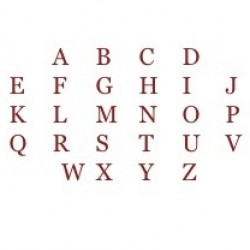 C
Character : What makes a note, harmony or perfume stand out from the rest.
Chilling : Refrigeration of an alcohol solution to facilitate the precipitation of less soluble substances (plant waxes), before filtering to obtain a clear solution.
Chromatography : Technique of separating chemical molecules to identify them more easily and facilitate quality control.
Coloring : Effect obtained either naturally because of certain components in the formula or by the addition of colorin agents.
Communelle : The combination of different batches of a raw material to obtain a product of consistent quality.
Composer : In perfumery, this is the Perfumer.
Composition : The result of an olfactive creation made by a Perfumer.
Concentrate : The weight of raw materials before they are soaked in alcohol.
Concentration : This is the amount of perfume concentrate dissolved in alcohol. It has many names: Extract, Eau de Parfum, Eau de Toilette, Eau de Cologne, Eau de Senteur.
Concrete : Solid or semi-solid product obtained after extracting the fragrant ingredients from certain raw materials, such as jasmine, rose and oakmoss.
Conditioning & Packaging : This includes the processes of soaking in alcohol, maceration and filtration, all the way through to bottling and packaging.
Cosmetic : Term used to indicate skincare, treatments or beauty products used to cleanse, maintain and care for the body.
CO2 extraction : Cold pressurized extraction technique using carbon dioxide to obtain absolutes which have no residual odor.
Creation : See Composition.